Executive Director
Executive Director Message
IMPORTANT BUILDING ANNOUNCEMENT
September 23, 2021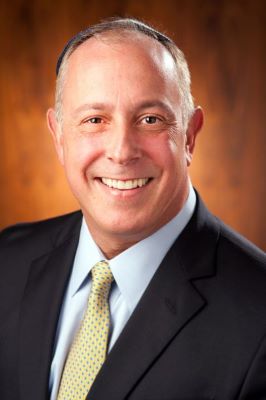 Last week we messaged that in order to ensure that we can gather in-person in the safest possible manner, and for the health and safety of our clergy, staff, congregants, and visitors, effective October 1, 2021, all those eligible to be vaccinated against COVID-19 (currently, those ages 12 and older) will be required to be vaccinated in order to attend in-person services, programs, and events at Temple Beth Sholom. Additionally, in accordance with the latest CDC guidance, face masks are required indoors for all individuals above the age of 2, regardless of vaccination status. For all outdoor events, masking is highly recommended but not required. Masks will be required outdoors only in areas in which we are unable to maintain appropriate social distancing. While we will be keeping the tent for at least several more months, and will conduct as many programs as possible outdoors, our hope is that this vaccination/masking policy will allow us to return indoors for various programming and events, including the weekly Shabbat Kiddushim and B'nai Mitzvah celebrations, in the very near future.
It was wonderful to gather together for Rosh Hashanah and Yom Kippur, both in the sanctuary and outside in the tent, for the first time in two years. I hope that all of you who chose to watch services via the livestream enjoyed the quality of the production. Whether you attended in-person or viewed services via the livestream, I think we can all agree that High Holy Day services were beautiful and meaningful. We are currently celebrating Sukkot, and I love the ritual of building/spending time in our Sukkah. I hope you are enjoying this joyful holiday, and we look forward to celebrating Shemini Atzeret and Simhat Torah with you next week, whether you choose to attend in-person or via the livestream. More details are here.
If you did not receive your High Holy Day pledge card and would like to donate to our High Holy Day appeal, you can do so here.
Wishing you a Shabbat Shalom and a sweet and healthy new year!I look forward to seeing you in shul! If you have any questions, comments, or concerns, you can always reach out to me at rons@tbsonline.org or (856) 751-6663 x218.
Hag Sukkot Sameah!
Ron Safier
Executive Director
Sat, September 25 2021
19 Tishrei 5782
Sat, September 25 2021 19 Tishrei 5782