Executive Director
Executive Director Message
September 22, 2022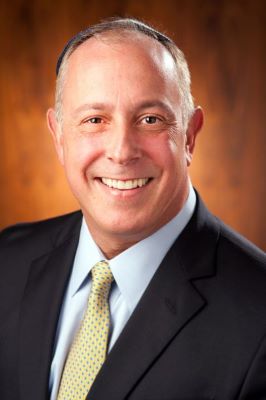 As we are making our final preparations for the High Holy Days, it is nice to see the increase of in-person seating requests for this year, which is more than double from last year. It is not too late to submit your membership renewal and High Holy Days attendance preferences (in-person and/or livestream) if you have not already submitted your requests. This Sunday, September 25, at 3pm is the deadline for Rosh Hashanah seating requests. Tuesday, October 4, at 3pm is the deadline for Kol Nidre/Yom Kippur seating requests if you missed the September 25 deadline for Rosh Hashanah. In other words, if you have seats for Rosh Hashanah, then you have seats for Kol Nidre/Yom Kippur. The last four rows of the Friedman Social Hall and Helman Auditorium are designated as an open seating area for those who would prefer socially distanced seating.
If you did not receive your High Holy Days packet by now, please let us know ASAP so we can set aside an extra set of tickets for you at the will-call table in the front lobby. If you are at a Plus Giving level that entitles you to a reserved parking spot, please let us know if you will not be attending in-person for any of the High Holy Days so we can free up that space.
Please note our current COVID policies which are noted at the bottom of this page.
Wishing you a Shabbat Shalom, and I look forward to seeing you in shul! If you have any questions, comments, or concerns, you can always reach out to me at rons@tbsonline.org or (856) 751-6663 x218.
B'shalom,
Ron Safier
Executive Director
COVID-19 Policy
While not required to attend in-person services, programs, and events at TBS, vaccination against COVID-19 is strongly encouraged, as well as boosters for those who are eligible. Likewise, while masking is not required at most events in the building, it is encouraged when there is "high" Community Levels of COVID-19.
For information about additional COVID-19 protocols in our schools, contact the Education Department.
Mon, September 26 2022
1 Tishrei 5783
Mon, September 26 2022 1 Tishrei 5783