Executive Director
Executive Director Message
Important Building Update
June 10, 2021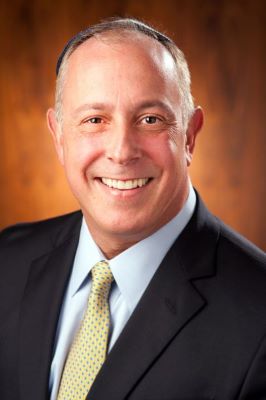 With COVID metrics continuing to decline, and with the number of people getting vaccinated continuing to rise, guidelines for mask-wearing, gathering limits, and social distancing have been changing rapidly. At the start of the pandemic last year, we moved rapidly and often with changes to our policies and procedures. Now that we are starting to come out of the pandemic and are starting to feel some sense of normalcy returning, we are once again finding ourselves moving rapidly and often with changes to our policies and procedures. In the past few weeks, both the CDC and the State of NJ lifted their mask mandates and eliminated other COVID-related restrictions, and we are having more frequent meetings with our medical task force.
Effective this week, we are no longer requiring masks in the administrative offices of the synagogue for those who are fully vaccinated against COVID-19. I am referring to the areas of the clergy offices, the accounting offices, and other administrative offices near the reception area. Masks are still required to enter the building, and anyone (including TBS staff, congregants, students, visitors, vendors) who is not fully vaccinated is still required to wear a mask when entering the administrative and clergy offices area. We advised the employees who work in the administrative offices that if they are fully vaccinated, but still prefer, and are more comfortable with, wearing a mask while moving about the administrative offices, to please continue to do so. This updated mask policy is only in effect for the administrative area of the synagogue. Masks must still be worn in all other areas of the synagogue and the school will continue to operate under state mandated mask protocols. The lifting of the mask requirement in the administrative area is a small step towards where we are going.
Starting July 3, we will be lifting the mask requirement at in-person indoor Shabbat services for those who are fully vaccinated, but still requiring masks for those who are not fully vaccinated. Stay tuned for further communication in the coming weeks about our plan for Shabbat services starting July 3. And while we have not yet fully created the policy for the High Holy Days, it will be designed to have as many people in the sanctuary as possible, feeling safe and comfortable. We will be sending out a communication about our plans for the High Holy Days in the coming weeks as well.
In the meantime, our in-person attendance limit will remain at 120 attendees for Shabbat morning services in the sanctuary, and no attendance limit for all outdoor programming. Registrations are still required for Shabbat morning services through June 26 in order to maintain our in-person attendance limits, and you can sign up for in-person services here. In addition, please note the following:
Masks are no longer required outside for all non-school related programs but are encouraged if you are more comfortable wearing one.

We will continue with the requirement of masks indoors, out of an abundance of caution, until further notice.

Social distancing is still recommended.

We no longer require screening forms and temperature checks. If you are experiencing any COVID-19 symptoms such as a fever, cough, loss of taste and/or smell or shortness of breath, or are simply not feeling well, please stay home and join our programming virtually.
Please note that everyone must still wear a mask the entire time while in the building, including during services, and observe proper distancing.
For the health and safety of our clergy, staff, and congregants, we will continue to evaluate our policies with our medical team. We ask for your patience and understanding as we continue to navigate through this pandemic.
Be sure to check here each week for any changes to our building guidelines and procedures. We will continue to monitor the situation very closely, we will continue to consult with our internal medical professionals, and we will continue to keep you informed.
In addition to in-person Kabbalat Shabbat services Friday evening in the tent, and in-person Shabbat morning, services in the Sanctuary, services will be livestreamed to Zoom. A PDF version of the Siddur Lev Shalem is available HERE or can be purchased at the TBS office for $54 each.
Wishing you a Shabbat Shalom, and I look forward to seeing you in shul! If you have any questions, comments, or concerns, you can always reach out to me at rons@tbsonline.org or (856) 751-6663 x218.
B'Shalom,
Ron Safier
Executive Director
Fri, June 18 2021
8 Tammuz 5781
Fri, June 18 2021 8 Tammuz 5781