Executive Director
Executive Director Message
May 19, 2022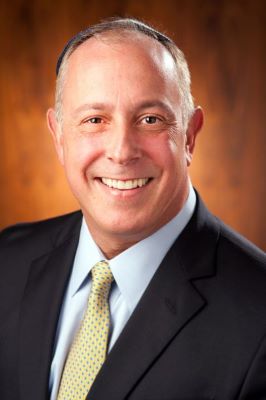 Yesterday you should have received an email with information regarding the membership renewal process for 2022/2023 (5783), including a link that will allow you to submit your membership renewal electronically. If you did not receive that email, please send a note to membership@tbsonline.org and we will forward you the link to renew your membership. There are also hard copies available of the membership renewal packet for those who prefer to fill out a hard copy. We recognize that due to a system glitch the membership renewal email went to all members of your household. It is only necessary for one member of the household to complete the membership renewal forms. Our synagogue is in strong financial shape, and we would not be where we are today, and we would not be able to offer all the programming that we do, without our congregational membership and your contributions. We thank you for your support and for renewing your membership at TBS. We have to implement a modest dues increase for the coming year to keep up with increased costs of goods and services needed to run our synagogue operations. The actual cost per member unit is nearly $2,500 more than our general membership dues, and we are grateful for our Plus Givers, our sponsors, and the generosity of our congregation for supporting us in our mission, and we never allow financial hardship to be a barrier for synagogue membership. If you are able to contribute more this year, we thank you in advance for your consideration. If finances are a challenge this year and you need a special arrangement, please reach out to me in confidence and we will make it work.
With the membership renewal process comes preparations for the High Holy Days and school registrations for the coming year. Services this year for the High Holy Days will once again be in-person and livestreamed. Any COVID protocols applicable to those attending in-person (e.g., requirements, if any, related to vaccinations and masking) will be determined and communicated later this summer, as we get closer to the High Holy Days. For our schools, any changes to our current COVID protocols, including vaccination requirements, will be determined, and communicated as we get closer to the beginning of the school year.
Wishing you a Shabbat Shalom, and I look forward to seeing you in shul! If you have any questions, comments, or concerns, you can always reach out to me at rons@tbsonline.org or (856) 751-6663 x218.
B'shalom,
Ron Safier
Executive Director
COVID-19 Policy
Effective as of Shabbat services on April 29, 2022: Face masks are optional indoors until further notice.
To ensure that we can gather in-person in the safest possible manner, and for the health and safety of our clergy, staff, congregants, and visitors, all those ages 12 and older who are eligible to be vaccinated against COVID-19 will be required to be vaccinated in order to attend in-person services, programs, and events at Temple Beth Sholom.
Fri, May 20 2022
19 Iyyar 5782
Fri, May 20 2022 19 Iyyar 5782